The StiKman is not dead!
I saw him last week in Pasedena getting out of a 1957 Caddilac driven by Elvis!
The StiKman is not dead!
I saw him this morning jogging past the drugstore with D. Boon.
The StiKman is not dead!
My friend knows a woman who saw The StiKman and Power Girl holding hands and sharing meaningful glances during Comicon.
Where's The StiKman?
singing and playing, composing producing and arranging with and for other artists.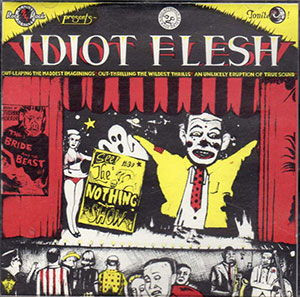 Idiot Flesh – The Nothing Show  -"Dead Like Us" 
The StiKman is the mystery flautist and plays harmonica and sings. 
The StiKman also engineered some tracks and was production consultant, vocal coach, and did some dancing, which you can hear if you listen very carefully. 

Melvin Van Peebles – "Just Don't Make No Sense" from "Ghetto Gothic"
The StiKman playedharmonica and co-produced and mixed the track: "Just Don't Make No Sense." Bass player, Harley White Jr. had gotten a gig remixing a Melvin Van Peebles track. Harley asked me to help him produce the track. We received some stems containing perfunctory midi tracks and his lead vocal. We replaced the tracks with a real horns, etc. I added my harmonica, which plays the bus driver in the song's story, similar to the way you hear a trumpet stand-in for adult voices on peanuts cartoons. I mixed the track at San Francisco's "Different Fur" on their nice SSL board. I brought the tracks up and tweaked for about 45 minutes and Melvin said "That's it, that's a wrap, let's print it!" I had been expecting to mix for another couple hours. Melvin was boss. I was "done." I put this edit together recently as an exclusive for "The StiKman Sightings."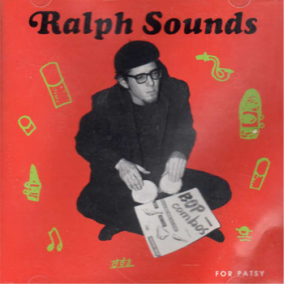 Ralph Sounds 
The StiKman produced and engineered Ralph Sounds for the amazing multi-instrumentalist Ralph Carney. All instruments and tracks were composed and performed by Ralph Carney excepting various involvements by The StiKman, who also composed, co-composed and performed on several tracks:
"Lots a flutes"- Flute
"Fun Fun Fun" – Lyrics co-written, Vocals
"Krelm" – Kalimba
Also liner notes by Harvey Pekar (American Splendor)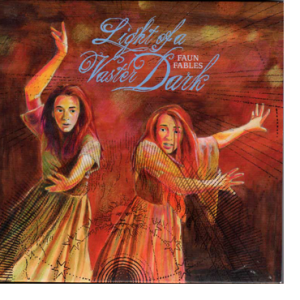 Faun Fables – Light of a Vaster Dark – The StiKman plays Harmonica on two pieces: "Parade" and "Violet" 
He consulted with the group helping set up their home Digital Audio Workstation. Much of " Light of a Vaster Dark" was tracked at their home. The StiKman also did the final mixes, finishing the work started by lifelong friend, Dan Rathbun. ". Having worked with Dan for nearly three decades I found it easy to understand where he was going with the mixes." As the final mix engineer, I began to level down and out some of my own playing in "Violet." Dawn and Nils urged me to "leave it in." "They were right," said The StiKman, "it sounds quite good." Thom Jurek's review describes "..the near pastoral dreamscape "Violet," with its lovely harmonica swells by The StiKman underscoring McCarthy's lyrics…" "Dawn and Nls had a vision that my harmonica would work in this context," mused the StiKman, "Most folks wouldn't cast a harmonica in this role. It presented to me a unique opportunity and I'm very proud of the results."
Už Jsme Doma ‎– Rybí Tuk  –  Great band from the Czech Republic, Directed by Miroslav Wanek
And featuring a vocal group consisting of Dawn McCarthy, Jewlia Eisenberg, The Stikman, Carla Kilhstedt, and Nils Frykdahl. Also Violin by Carla Kilhstedt and Twelve-string Guitar by Nils Frykdahl Overdubbing, Mixing, editing and mastering at Polymorph Recording, Oakland, CA, USA in October 2003